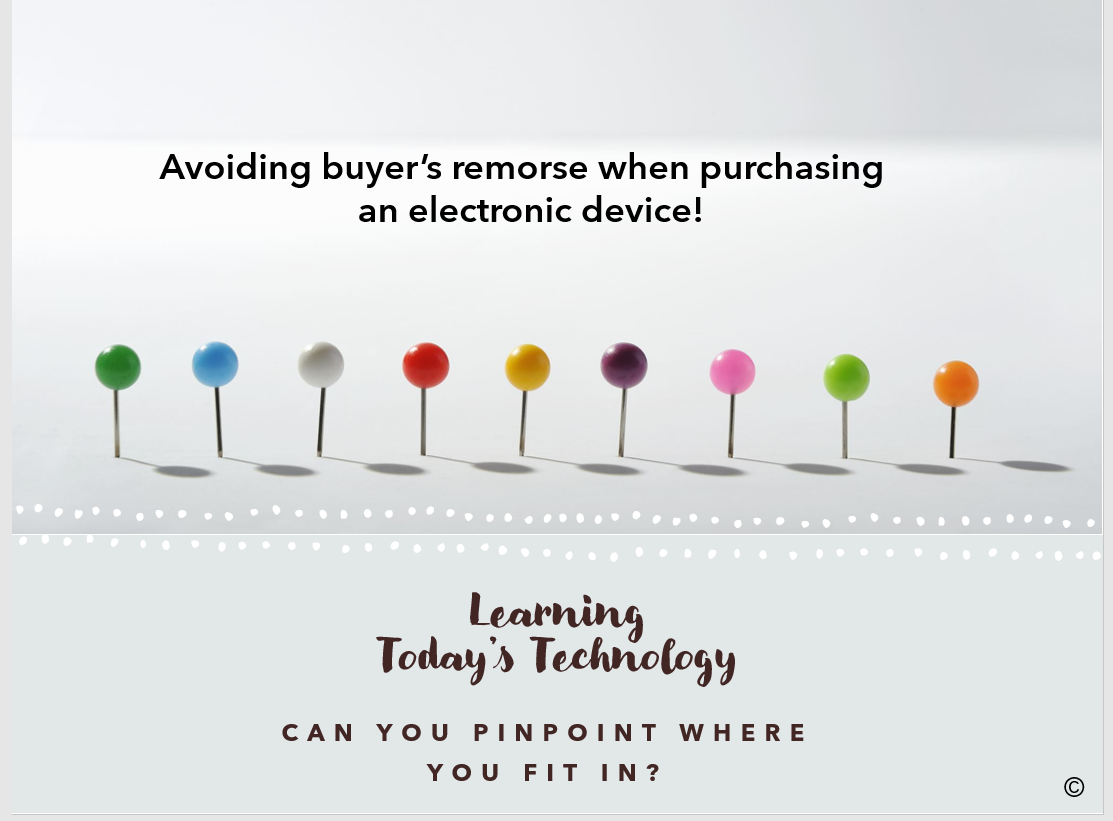 Learning Today's Technology Overview –Avoid Buyer's Remorse.
April 28, 2022 | 11:30 AM – 1:00 PM
How many times has this happen to you; you just bought a new device and as it loads your mind keeps racing with the following thoughts: Was this really the right choice? Couldn't I have spent the money on something better? Is this device the one I really need? Having buyer's remorse when purchasing an electronic device isn't anything new, but most of the time the device can't simply be returned.
In this session you will learn:
How to navigate through things to consider when purchasing a device.
Discuss what what you'd like to gain from this session.
Provided with 5 key action steps to achieve your goal.
Our Speaker Tracey Pirri
I am an accomplished Information Technology and Business Operations Leader with diverse, progressive experience in industry leading organizations in the banking, technology and legal sectors.
TEP Consulting Solutions: Finding gainful employment is no easy task. Fortunately, I can help make it easier for you. My 30+ years of experience as an IT professional and trainer gives me the opportunity to take a comprehensive look at skills sets and help you navigate through the process. By repeatedly observing skill sets and behaviors, I help you become more productive and successful. If you're ready to take the next step in your career, get in touch with me today!
Passionate about training, empowering and motivating teams. Leader, teacher, coach and mentor.
610-608-8244
[email protected]